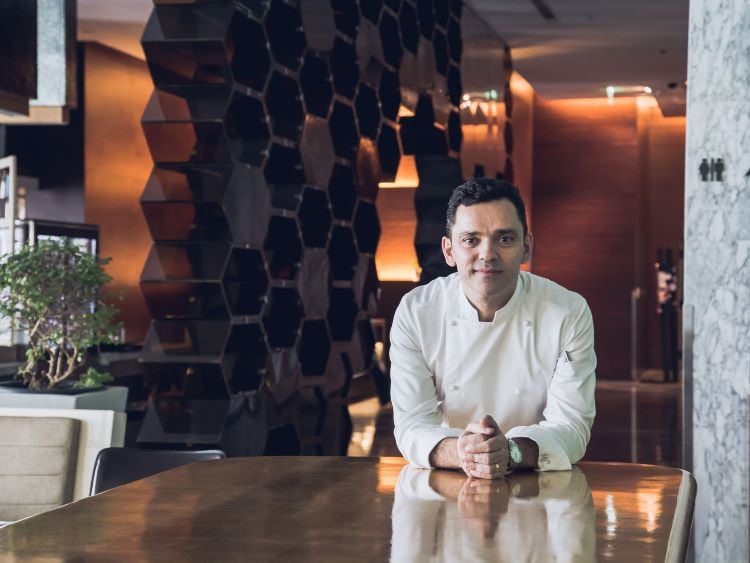 Marco Cammarata
Marco Cammarata joined Le Méridien Bangkok as Executive Chef. As an award-winning chef, Marco will bring a dynamic and innovative energy to the dining experience at the hotel's restaurant, banquet and catering facilities.
Chef Marco has won many prestigious awards and achievements including the "5 Star Diamond Award for Top 100 Best Chef from American Academy of Hospitality and Science, Ciragan Palace", and "Best Restaurant by Metro Magazine for Rossini's, Sheraton Grande Sukhumvit, A Luxury Collection Hotel in 2002 - 2003". He has been listed as one of the "Top Chefs Table in Bangkok by BK Magazine in Bangkok for Belguardo Restaurant in 2007", and "Thailand Tatler Best Restaurant Guide for Favola Restaurant in 2016". Along with all the awards and achievements, he has worked with world famous Michelin star chefs and master chefs as well as having served the Thai royal family on special occasions, and private functions guaranteeing his expertise in the culinary arts.
"My most preferred style of cooking is the Mediterranean style. This particular style encompasses a large region and spans a wide variety of cultures with distinct cuisines. Mediterranean cuisine is dependent on a variety of fresh ingredients whether it is seafood, fruits or vegetables," said Chef Marco.